Back To Our Services
Electric operators are main parts of modern garage doors. Since they work with electric power, they are activated by remote controls or wireless keypads, have integrated safety features and are very convenient. The power of garage door openers is determined by the horsepower of their motor and must be sufficient for the weight of the door. They work with a chain drive, which needs good maintenance and is noisy but also a good choice for heavy doors. They might alternatively have a belt drive, which is ideal for long lasting and quiet operation or a screw drive, which is actually a metal rod that moves the door.
We service openers of all brands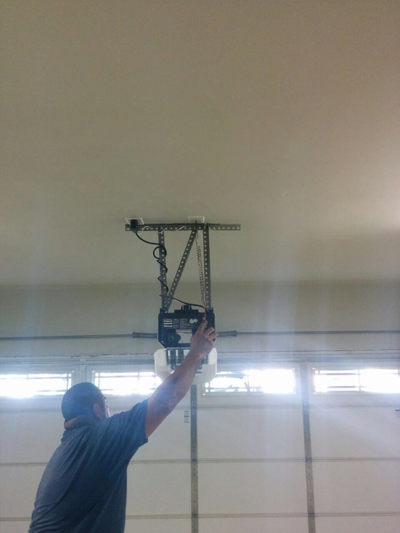 Regardless of the choice of the opener, its drive and the power of the motor, electric door openers need good maintenance and immediate repairs if they have problems. Garage Door Repair Brooklyn Park guarantees the best service. We are not just exemplary garage door repair professionals in terms of our excellence but also the respect we show to the opener, property and client. It is to our knowledge that garage door openers ensure great convenience to every house but they must also have functional parts in order to ensure the proper performance of the door and the safety of homeowners. With our garage door opener maintenance, we ensure that the electric system is functional, in exceptional working order and safe.
We are not simply familiar with all opener manufacturers but also Genie repair specialists, experts in the Marantec synergy opener series, knowledgeable of all Sears, Craftsman and Chamberlain operating systems and perfect repairmen of every Liftmaster door opener. We offer emergency same day service, are thorough when we troubleshoot the opener and exceptional technicians for opener replacement. We will suggest new openers if you want to change the existing one, order it for you, and send the best professionals for its installation. We are accurate, especially in everything related to the opener sensors and always available to answer any related questions and offer opener services.
Send us a message if you need more information about modern openers.
Back To Our Services